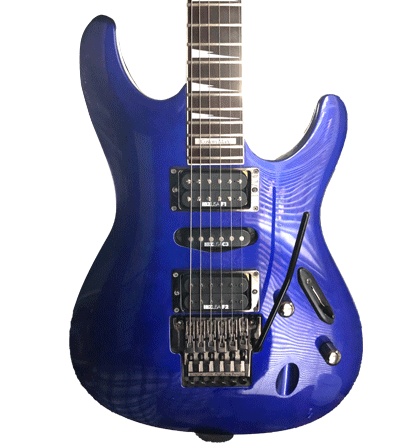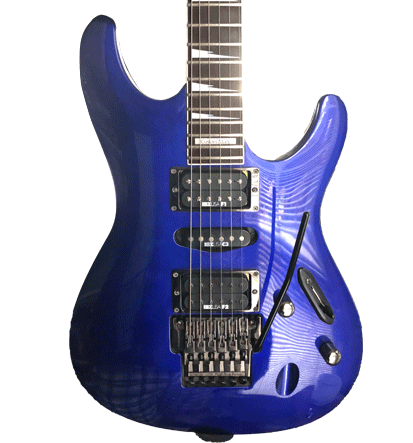 Yeah, so I've been playing longer than my skills show for it, but its a good way to make noise. Started way back at a 'College Prep' 2 week summer camp that I was attending (called 'S.P.E.C.' (South Piedmont Educational Consortium) at Pfeiffer University (located in where else of all places, Misenheimer, NC)). 
This other attendee dude was playing the intro to "More Than a Feeling" on his beat up acoustic guitar and I was like 'cool'. I had a old guitar but didn't know how to play it, but i brought that thing back the second week of camp and picked up some stuff from him. So, thank you to the unnamed and unknown S.P.E.C. Dude. More recently, my playing has been influenced by Scholz, Satch, Vai, EVH, Ace, Ty Tabor, Rex Carroll, RR and Michael Sweet. Oh, and Oz Fox, Tony Palacios, Ken Tamplin, SRV, Kirk Hammett and those Skynyrd boys.
Sunny Day Lead Improv \\ 2:58 min. \\ 22mb
Sinewy guitar over chugging power chords, but listen for the wrong notes (hey, i was improvising over the rhythm, making it up (and making mistakes) as i went!)
Burnt Orange \\ :53 sec. \\ 13mb
Mixdown of guitar, in style of a distorted electric lead over an acoustic playing rhythm, a la the '1984 rock ballad' genre
80s Rollup \\ 2:50 min. \\ 43mb
An electric guitar groove, or as some would say, 'noise'.
Soldiers Under Command (Cover) – Stryper \\ :56 sec. \\ 14mb
First attempt to begin to re-record this classic, rockin' Stryper song, in progress (and thus parts missing).
Mixdown 01 \\ 1:13 min. \\ 18mb
Electric guitar (surprise) in a moody, airy space
Thursday \\ :39 sec. \\ 463kb

(pre-2000)
Distortion, dive bombs and the occasional misplaced note 
Drums Hack \\ :57 sec. \\ 122kb 
(pre-2000)
Drum machine with low quality guitar groove on top
Azure \\ :34 sec. \\ 399kb
(pre-2000)
old retro acoustic, sound and recording technology